UNSINN Fahrzeugtechnik GmbH has honoured ten employees for their commitment and long-standing loyalty to the company. Seven jubilarians have been with the company for ten years, three employees have been with the company for 20 years.  
As in the previous year, circumstances have made it necessary to break new ground. The long tradition at UNSINN of integrating the jubilee honours into the Christmas party could not be continued in 2021. A separate jubilee ceremony was held shortly before Christmas as a small celebration with snacks and drinks on two dates.
Close ties to the company
Managing Director Rosa Unsinn thanked the employees for their close ties to the company and was pleased that all those honoured together had a proud 130 years of service with the company. Managing Director Gunnar Bregler added that the annual awarding of many long-serving employees was a sign of a good working atmosphere and emphasised: "Your many years of loyalty, your expertise and your experience are our strength." Josef Unsinn praised the honourees for the dedicated contribution they have all made to the development and success of the company during their working lives so far.

The following long-serving employees were honoured:
20 years: Richard Höck, Dawid Kipka and Artur Siewieryniec.
10 years: Wolfgang Hager, Alexander Huber, Andrea Luibl, Andrzej Osiewacz, Christian Sitek, Luz Unger and Walewski Wlodzimierz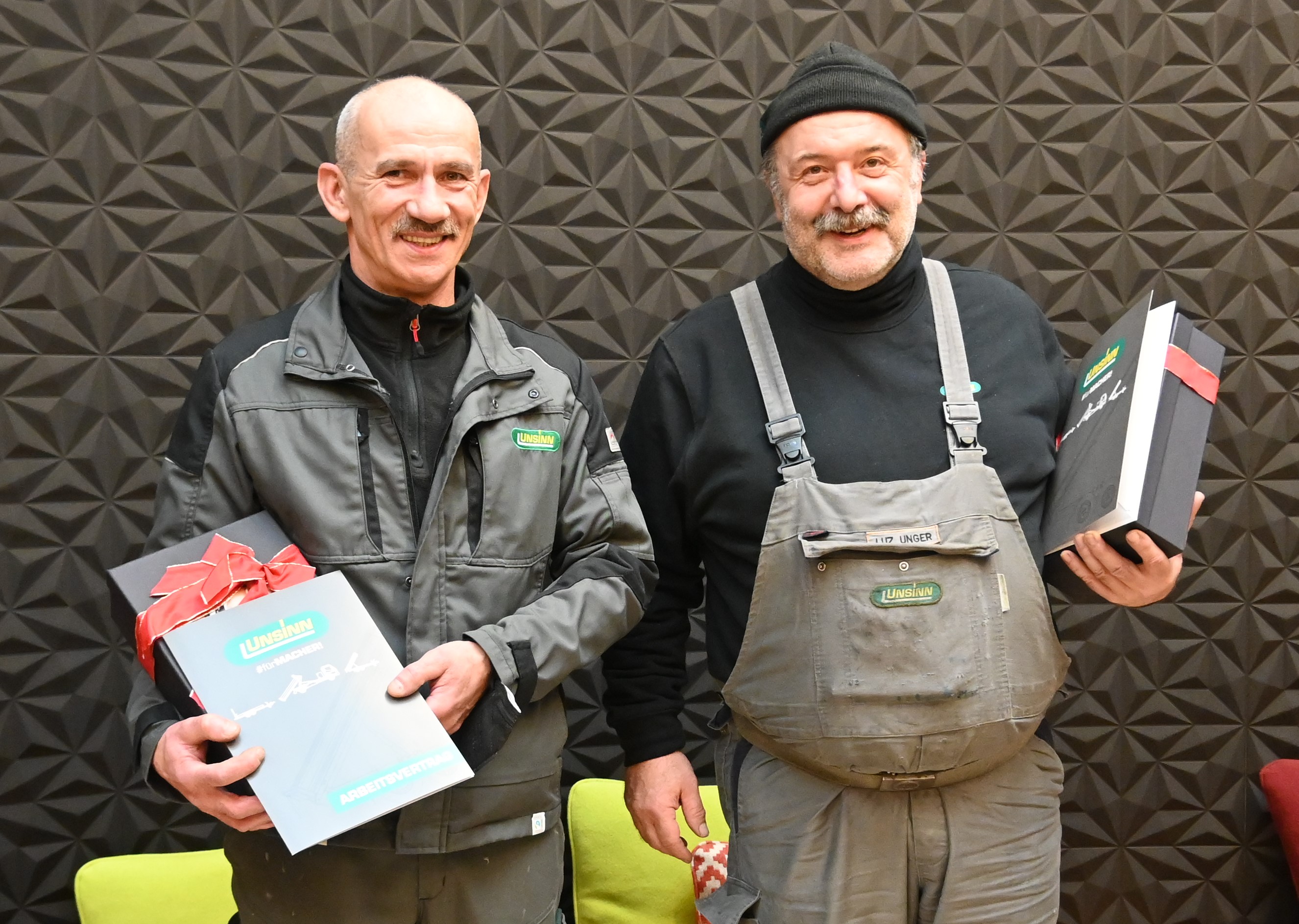 Our photo (above) shows the awarded employees together with the management Gunnar Bregler (left) and Rosa and Josef Unsinn (right).